contact person
Manager:
Johann Steckermeier

- consulting
- development

Phone: +49 (0)8724 / 9663-0
Telefax: +49 (0)8724 / 9663-25
E-mail: info@stematic.com
Manager:
Robert Steckermeier

- consulting
- service management
- quality management

Phone: +49 (0)8724 / 9663-0
Fax: +49 (0)8724 / 9663-25
E-mail: info@stematic.com
About STEMATIC GmbH
STEMATIC Steuerungstechnik GMBH was founded by Johann Steckermeier in 1970. Since that time, the enterprise has been helping solve tasks in the ambit of automation technology. We feature a wealth of experience particularly focusing on grain and bulk-material handling technology.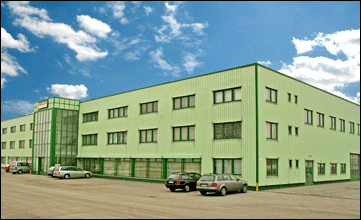 The product line of STEMATIC Steuerungstechnik GmbH is always manufactured individually and in close cooperation with our customers. Computer-aided process visualization systems are employed according to the latest developments in technology that help operation and observation of even large-scale installations comprehensible, clearly arranged, and transparent.
In short: Custom-tailored solutions for nearly all demands on automation both in the trade and industry. Worldwide.